The grade of a wood floor represents its appearance. Since each plank is unique, we have classified them according to their variations in color and the character marks that are naturally present in the wood flooring. The choice of grade is, in fact, a matter of appearance.
Prestige
Red Oak
–
Hard Maple
–
Yellow Birch
Excel
Hickory
–
Red Oak
–
Hard Maple
–
Yellow Birch
Sapwood and heartwood mixed grade, unlimited mineral streaks and character marks permitted, limited sound or patched knots permitted. The average length of planks is better than those of the Advantage grade.
Grade prized for its natural color variation and heavy character. Every floor done in this grade will have a unique appearance. Classic grain will be predominant and vertical grain is accepted. Unlimited mineral streaks, character marks, ray flecks, cracks and splits are permitted, as are sound, patched and open knots.
Sawing Methods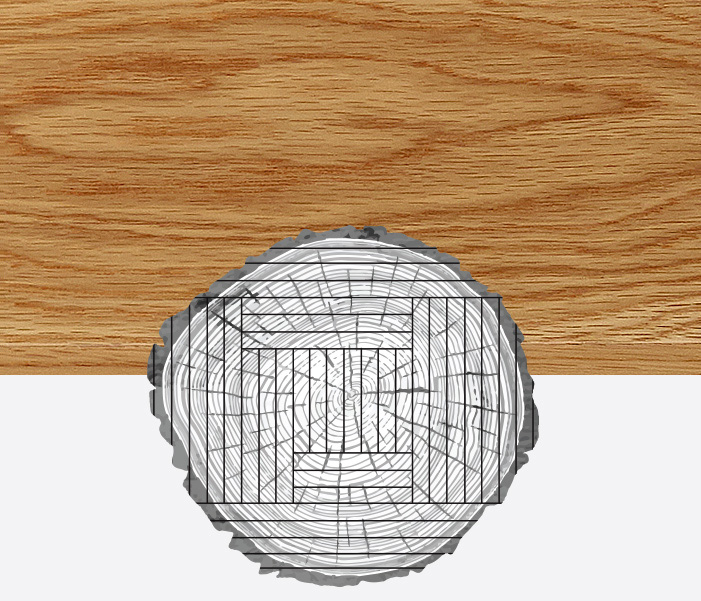 Plain Sawn
Plain sawing or flat sawing is the usual method employed in transforming logs into lumber destined for the production of hardwood floors. The wood cut yields the distinctive arch pattern in the grain.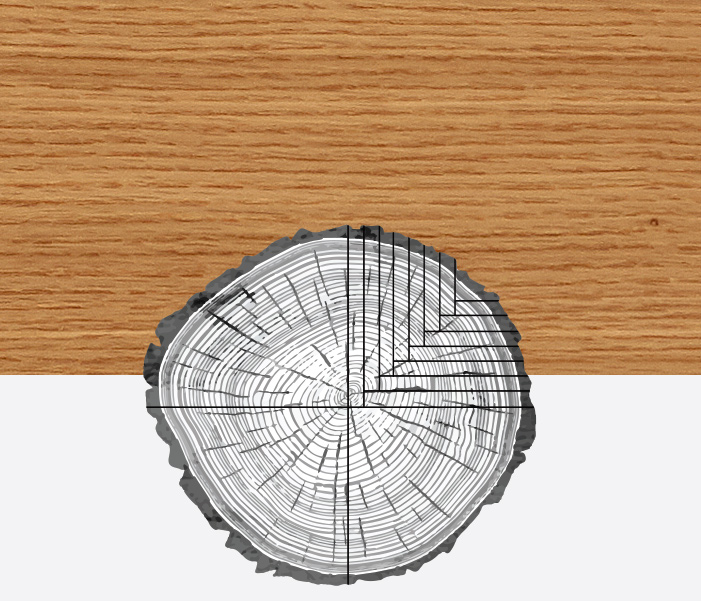 Rift & Quarter Sawn
Rift sawing and Quarter sawing (only available with our White Oak products) produce a vertical or parallel grain pattern on the board face. This method yields magnificent tiger stripe patterns on the surface of the wood.