The grade of a wood floor represents is appearance. Since each plank is unique, we have classified them according to their variations in color and the character marks that are naturally present in the wood flooring. The choice of grade is, in fact, a matter of appearance.
FOR THE MOST ACCURATE INFORMATION ABOUT APPALACHIAN FLOORING'S GRADING SYSTEM, PLEASE REFER TO OUR
Sawing Methods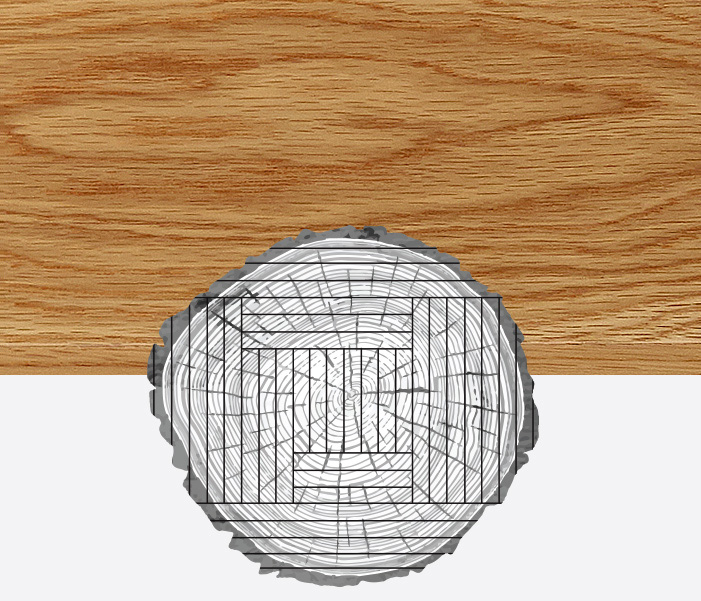 Plain Sawn
–
Plain sawing or flat sawing is the usual method employed in transforming logs into lumber destined for the production of hardwood floors. The wood cut yields the distinctive arch pattern in the grain.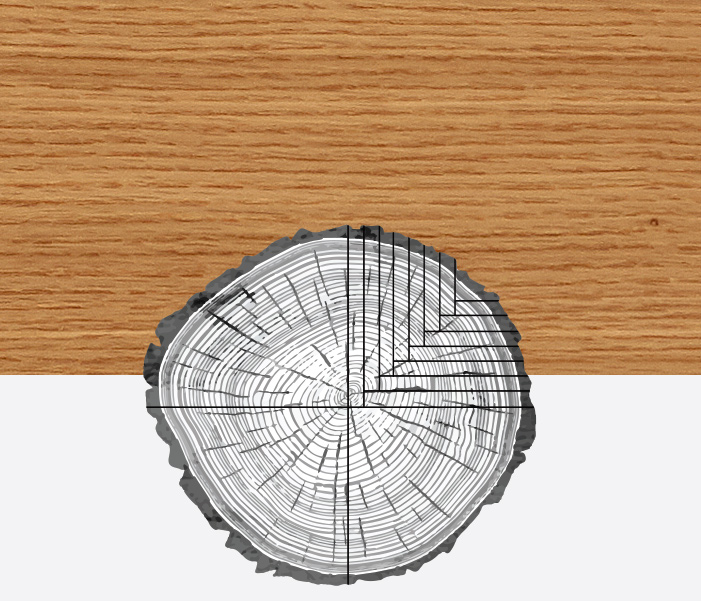 Rift & Quarter Sawn
–
Rift sawing and Quarter sawing (only available with our White Oak products) produce a vertical or parallel grain pattern on the board face. This method yields magnificent tiger stripe patterns on the surface of the wood.